Ex referee Dermot Gallagher gives verdict on Manchester United penalty call v Tottenham
After a lucky escape against Wolves when Andre Onana almost gave away a penalty, many fans suspected that the situation would 'even up' against Tottenham this weekend.
This proved to be the case. Manchester United felt there should have been a penalty in the first half when Sergio Romero handballed Alejandro Garnacho's shot.
Bruno Fernandes was furious about it, hitting out at the refereeing in his post-match interview and calling for an apology.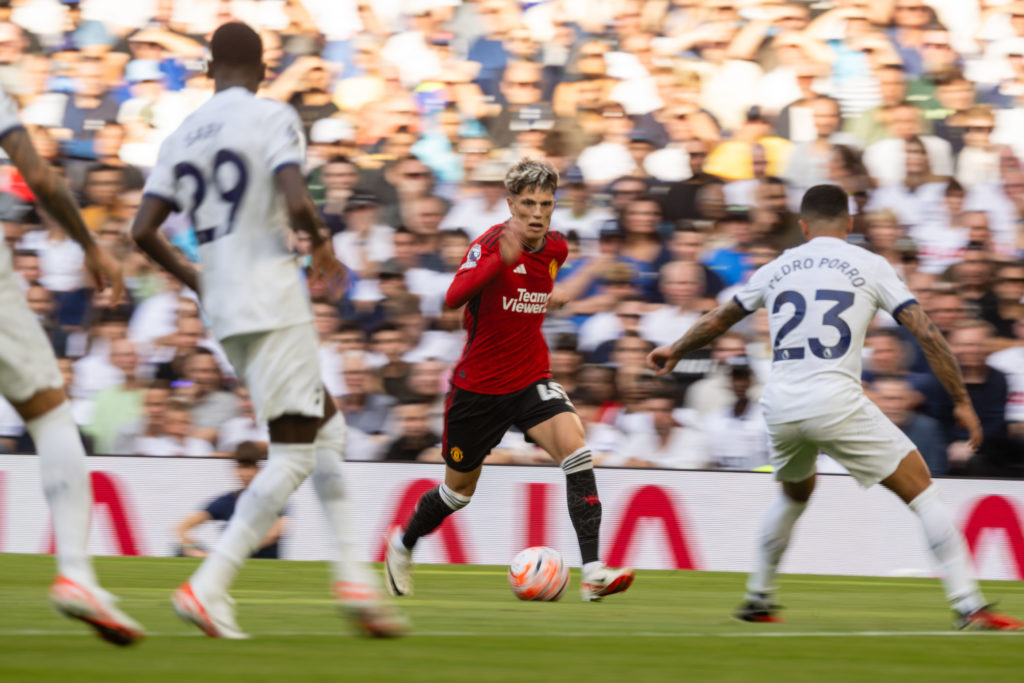 Dermot Gallagher verdict
Former referee Dermot Gallagher spoke to Sky Sports News' Ref Watch segment about the incident.
Gallagher felt that the decision not to award Manchester United a penalty was the right call.
He explained: "I would say 100 per cent no. The feeling is he was so close.
MORE UNITED STORIES
"We talked last week about handball. Handball is very difficult. The more you drill down into it to get it right, the more it causes problems.
"One of the problems there is that the arm is out. Is it an expected positon? Is it above the shoulder?
"You can ask all them questions, has the ball come too fast? That's what they felt, it was too close, and that was the decision they arose at."
Game changing decision
Refereeing decisions can change games, and this match was poised at 0-0 when the incident occurred.
What was frustrating about it was that you see these decisions given, quite frequently. Although it seems, rarely in Manchester United's favour.
There was a lot wrong with United's performance against Spurs, and the team selection, that concentrating on the referee decision alone is a red herring for a poor result. But it certainly did not help the team's cause.
Источник https://www.unitedinfocus.com/news/ex-referee-dermot-gallagher-gives-verdict-on-manchester-united-penalty-call-v-tottenham/
Источник
Источник